When should you use neon.link?
to create "link in bio" page for your Instagram bio or other places
to create a collection of links that is clean and clear
As an example, here's the neon.link we use in our Instagram bio: neon.link/neon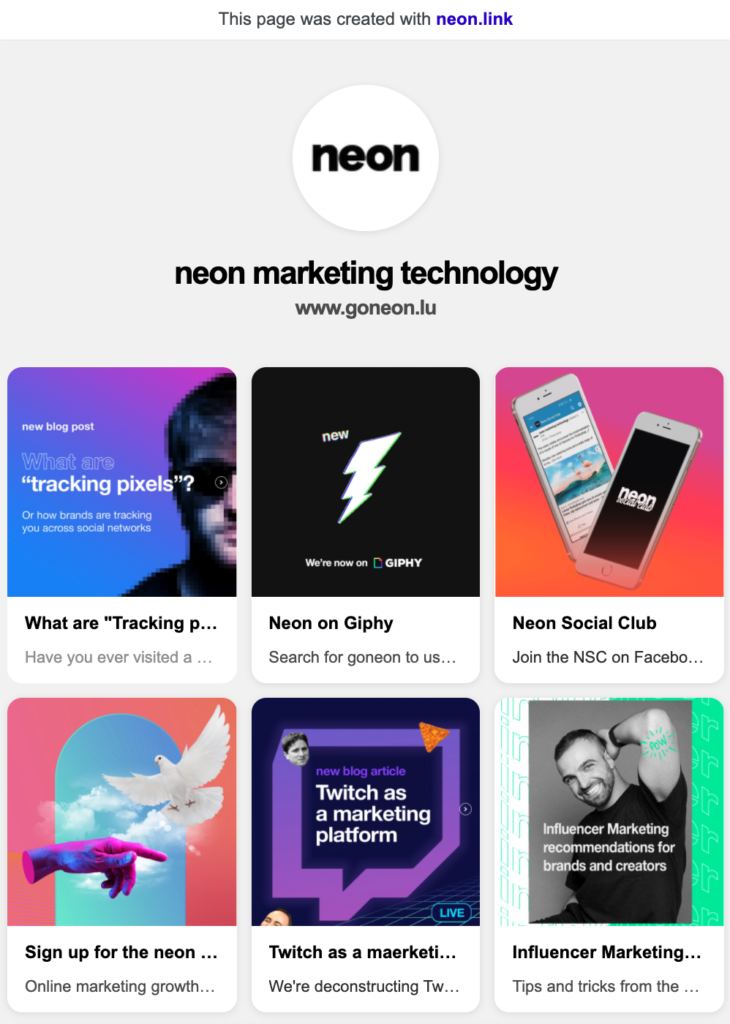 How to use neon.link
Creating a new collection

1. Create a new collection with the 'Create new Link Collection' button in the top-left (1).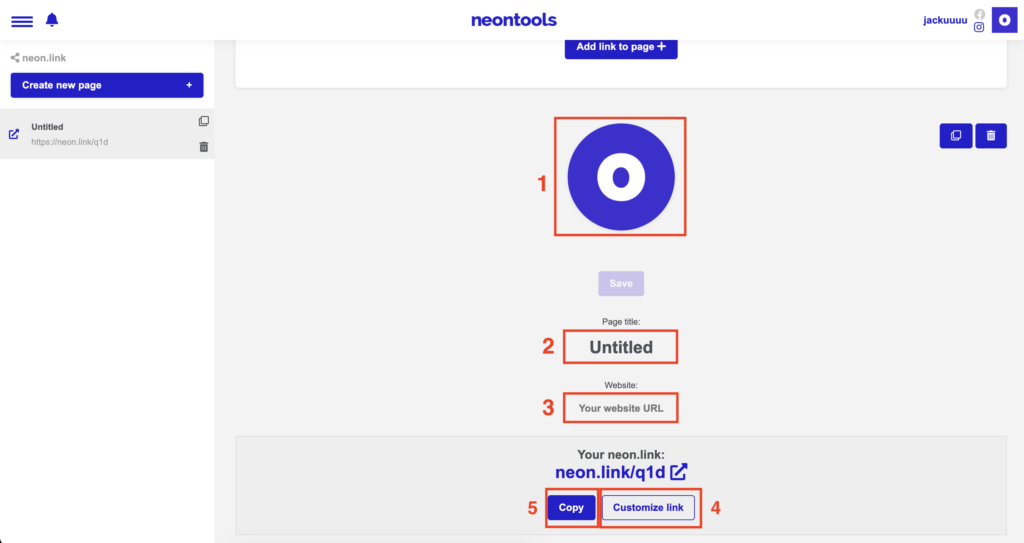 2. For now, skip the "Add a link" part and scroll down a bit.
3. Add a title image to your page (1).
4. Give your new page a name by clicking on "Untitled". (2)
5. If you want you can add a link to your main website (3), it will be displayed below the title image.
6. Customize (4) the part that comes after "neon.link/"
7. Copy the link to your clipboard when you are ready to share (5)
Adding new links to a page
1. As you see on the screenshot of neon.link/neon above, links are displayed in cards, and each card contains a title and short description (1).
2. You obviously also need to add a link (2) (instead of using a normal URL, you can also first create trackable neon.lys and then use them as links)
3. Upload an image (3) or choose to simply use the image the link provides (4). When uploading an image, keep in mind that it ideally should be in a 1:1 format.
4. Images are optional. If a link does not have an image, the card will be displayed differently. Try it out 😉
5. Add the link to your page (5)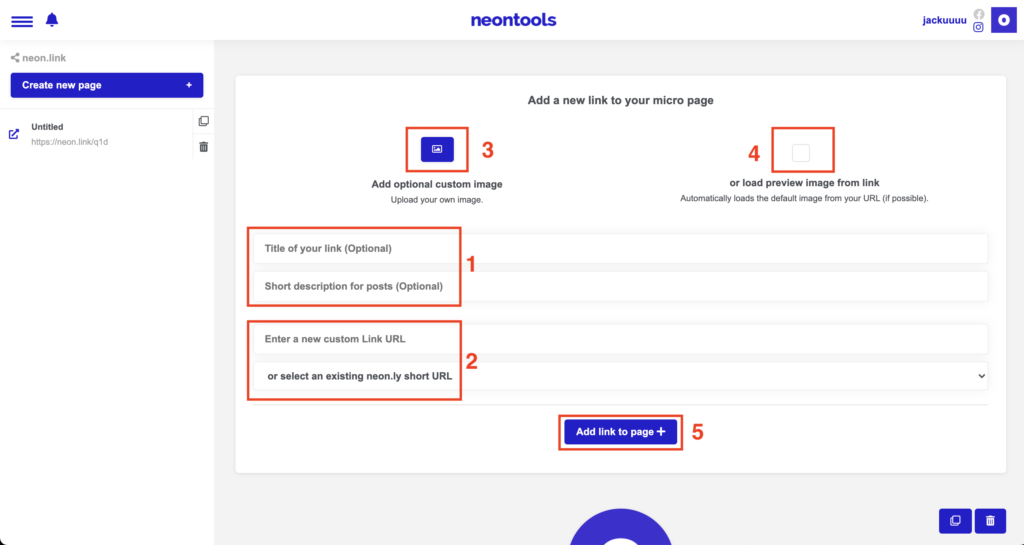 Modify your links
Once you added the required link-blocks, you can do a couple of little things to change the appearance.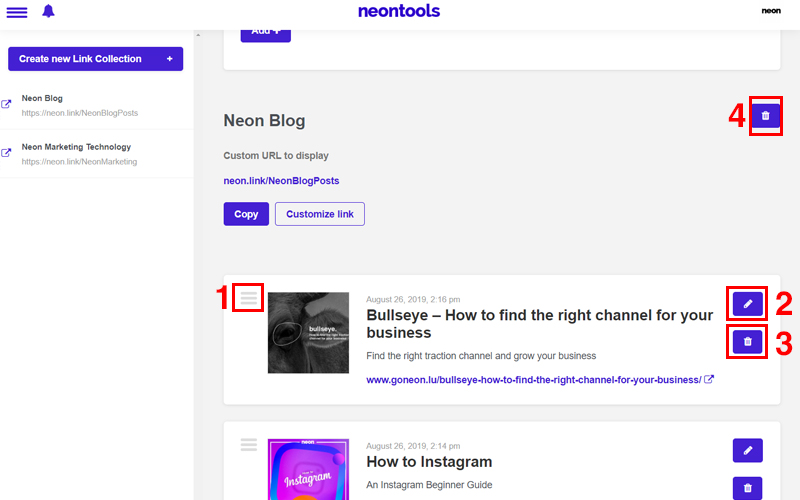 1. Change the link's position in the list by drag and drop (1).
2. If you want, you can still edit the title, description, and link of each card (2)
3. Delete the particular card (3)
4. Delete the whole micropage (4)
Prefer video?
---
Other tutorials
| | |
| --- | --- |
| | set up your account |
| | URL shortener |
| | influencer analyzer and collections |
| | for Instagram™ hashtags |
| | for Facebook™ Ads |
| | for social media campaigns |
| | to track your links |
| | create offline links |
Why we built neontools
We built neontools.io because we were overwhelmed by the number of marketing tools we were using to help our clients. The neontools.io platform therefore provides all these classic and essential marketing tools in one place.
More helpful content?
Join the neon newsletter!