"social media.
blockchain.
vr, ar & ai."
The digital age holds many adventures and if you're ignoring them, chances are that your business will become irrelevant in the not-so-distant future.
Founded in 2018, we're here to help. We're a marketing and technology hybrid agency and we offer specific solutions to the digital challenges companies face today.
Our service offer ranges from online marketing solutions through app & web development with content creation over to consulting and coaching services.
agency services
google advertisements
adwords & adsense
growth hacking
lead generation
social media management
messenger ads
remarketing campaigns
full-stack design & development
web design & development
application design & development
messenger bot implementation
search engine optimization
web & data analytics
web and e-mail hosting
photography & videography
We guide and advice your marketing team and strategists to optimize performance in the long term.
strategic advisory
process automation
market & sentiment analysis
brand audit
campaigning
data reporting
brand strategy & positioning
ui/ux analysis, design & implemantation
online marketing fundamentals
facebook marketing fundamentals
seo & google adwords fundamentals
complete marketing course
personal coachings
online tutorials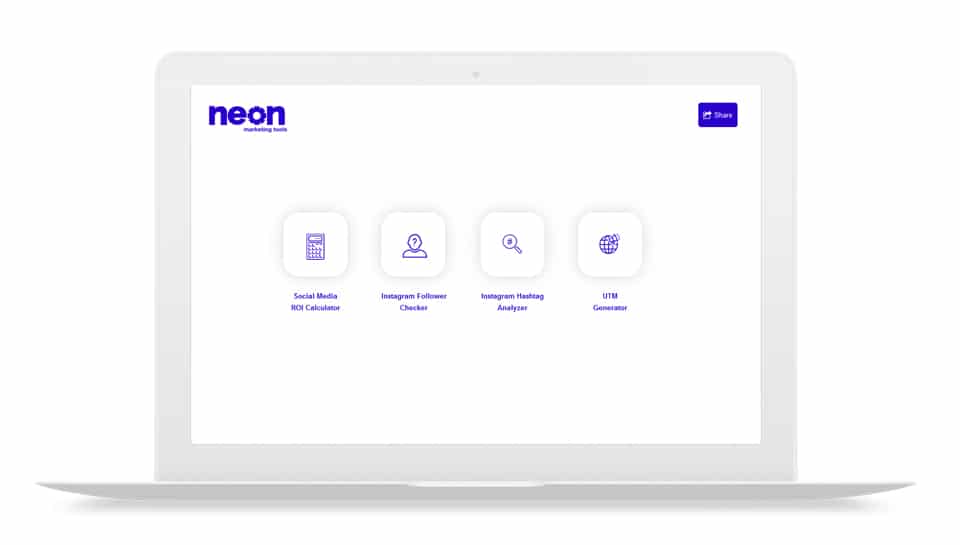 neon marketing tools
grow your audiences
Check Instagram accounts for fake followers, estimate your possible Return on Invests on Social Media, and discover more useful and free tools made by us.